This was our sixth cruise on the beautiful 3-year-old ms Zuiderdam, which says a lot about both ship and crew. Having been accustomed to the tasteful elegance of HAL past, we have warmed to the energizing color schemes and decorating un-style of this innovative ship. She still boasts the huge, over-the-top floral arrangements and expensive art found in other HAL ships, but is approaching a more eclectic mix of textures and colors. We never tire of the luxurious stateroom accomodations, spa facilities, and generous public areas. We enjoy the many shipboard activities as well as take an occasional foray into the 'unknown' (to us) ports. There have been a great many days when we simply don't care to leave the ship. Aaaahhh...



Shopping & Booking & Stuff: Our goal on this cruise was simply to enjoy our favorite ship in a comfortable cabin, so we chose a sail date that fit into our business schedule. Our excellent travel agent, Lori Cunningham at SkyscraperTours always gives us the best price of all, so we selected cabins and booked a lovely Cat SS6117. We sneaked a peek at this cabin when we left our last cruise, and it has that extra angle space in the sitting area that makes it roomier. The veranda is kinda funky, but the trade-off worked for us. A few days before sailing, Lori called us with an

upgrade to a full suite midships

, and we couldn't refuse. I couldn't surprise Jim with it this time, 'cause he was within earshot when she called [See my May '03 Review].
Prior to embarkation: We usually book our own air transportation because we like to have control. Well, let me tell you this before someone turns me into the Complacency Police...

I usually make the air plans, print the itins, fill out and print the online immigration forms and put them in the Cruise Wallet. When the docs come, I separate the contract and charge slip and add it to the wallet. The day before I check in with the online flight site and print boarding passes, highlight the important info and add them to the wallet. We're done, right? I will never, NEVER forget to double-check everything! Instead of highlighting the

departing

flight time, I marked the

arriving

flight time, and when we got to the airport at 6:15 the plane had left without us! Jim had left to park the car, so I was on my own with this one! (I wondered what was the penalty in Georgia for rage murder). Well, we must live right, 'cause there was another flight one hour later that would make connecitons in Atlanta and get us to the ship on time. Another marriage saved... Aside from that, we made it to the ship in time for bread pudding and a short nap before the safety drill.

Embarkation: We arrived at about 3:00, much later than usual, breezed through check-in and were in our cabin in 15 minutes. After the usual cabin once-over, we headed to the Lido for our bread pudding fix. Saddened to see that Hunky Dory was not yet back on the ship, we found a wonderful young server named Wega. He is very outgoing, and remembered our names all week. That might not mean so much to some people, but it's one way that HAL makes you feel as if their ship is your home.

Cabin: Our cabin, Category S7072, Rotterdam, Portside was outstanding! Huge (510 total square feet), comfortable room, spacious veranda with two chairs and ottomans and a little dining table and 4 small chairs. Plenty for two. The bathroom had a jacuzzi tub, separate shower and double sink with two corner medicine cabinets and storage shelf below. Their usual Dutch brand shampoo, conditioner, soaps and body lotion were provided, along with laundry basket and 2 fluffy cotton robes and slippers. The dressing room had a built-in dressing table with 3 drawers, hair dryer and lighted magnifying makeup mirror (1X/5X), 3 closets with mirrored doors and a safe (3 more closets are in the hall by the door). In the sitting area were a large couch, two occasional chairs and coffee table, desk with TV, cooler with minibar and CD/DVD player, dataport, 2 telephones with voicemail and wake-up service, and a wall of mirrors behind the bed, making the room look much larger.

Generally at this time I write about the ship facilities, but the real estate hasn't changed since my last 5 reviews, so I'll refer you to those.

TV: In addition to 3 or 4 channels showing various shipcam views, each offering a different music genre, the stateroom television features TNT programming, CNN Headline News, shore excursions, safety information, ship programming and feature movies.

Movies: The Queen's Lounge offered (complete with complimentary popcorn): Bewitched; The Island; The Perfect Man; Stealth; The Longest Yard; Must Love Dogs; War of the Worlds

Lido Restaurant: We loved the great layout of this buffet! It has the cafeteria-style order, but to eliminate standing in one long, long line, there are different stations for:


Breakfast

Lunch

Dinner


Drinks

(24 hours)


The Express

(breakfast)


The Bistro

(full breakfast)


The Continental

(cold meats, fruits, juices)


The Eggs

(omelets)


The Wok

(oriental and asian dishes)


The Italian

(pasta and pizza)


The Bistro

(rotisserie and grill)


The Salads

(salad bar)


The Deli

(sandwiches made to order


The Sweets

(ice cream and pastries)


The Italian

(pizza and pasta)


The Bistro

(roasted & grilled meats and seafood)


The Sweets

(ice cream and pastries)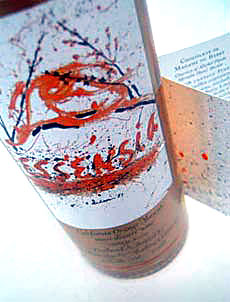 Pinnacle Grill: We always enjoy this marvelous Coastal Northwest restaurant, and were not disappointed with the perfect filets, seafood, and the Grand Marnier Chocolate Volcano Cake. Hotel Manger James Deering visited with us during dinner (we had to excuse ourselves from the Captain's VIP Cocktail Party for these rez) and presented us with a wonderful bottle of Essencia Orange Muscat wine (Andrew Quady Vinyards, I believe) which complemented the Volcano cake (actually could have replaced the dessert). We appreciate the slower-paced dinner service, as we were able to just visit with old friends without being rushed. Make your reservations as soon as possible, as the restaurant is often fully booked by the second evening.

Casino: While we certainly love to win in the casino, we could not have as much fun if the dealers and other staff were not friendly and helpful (and, sometimes,

patient

). Special thanks goes out to Casino Manager Mirela Domocos, Supervisor Nina Williams, Supervisor Sorin Paraschiv and Ocean Players Club Supervisor Allen Brown. Jim played Texas Hold'em quite a bit, and left me alone at the craps table so I could concentrate (!) Even though the dice were cold, the dealers and pit bosses on this sailing were outstanding! I found them all helpful and personable, and the payoffs were accurate. HAL still does not rate players as other casinos do, as the Carnival systems are not yet fully integrated into their ships.

Internet Café: Check your email from your own ISP, Hotmail, Yahoo, etc. or use HAL's CruiseE-Mail (ask the Tech). This place is open 24 hours and offers these packages:

1 Minute for 75¢ (+ $3.75 service charge)
40 Minutes for $24.00
100 Minutes for $50.00
250 Minutes for $100.00
Dialup acces in your cabin is 50¢ per minute.
WiFi access was in the Internet Center, the Library, Lobby and some other public rooms (cards for your own laptop are available). We prefer dialup in our cabin, so we can compose and save emails to upload all at one time for fifty cents.

Staff: While we thought all officers, staff and crew members were special in their own ways, these deserve special mention:


James Deering, Hotel Manager
Mirela Domocos, Casino Manager
Heide Schuster, our Neptune Lounge Concierge
Camilla Baum, activities staff



Smoking: There are now non-smoking hours in the casino.

Our next Zuidy cruise is scheduled for November '06. We consider this beautiful ship our 'vacation timeshare' with variable dates and a whopper of a surcharge. Well, 'whatever makes you happy...'

I love to chat about Zuidy... E-me any time!


Photos

Click on thumbnails for full size version
S 7024